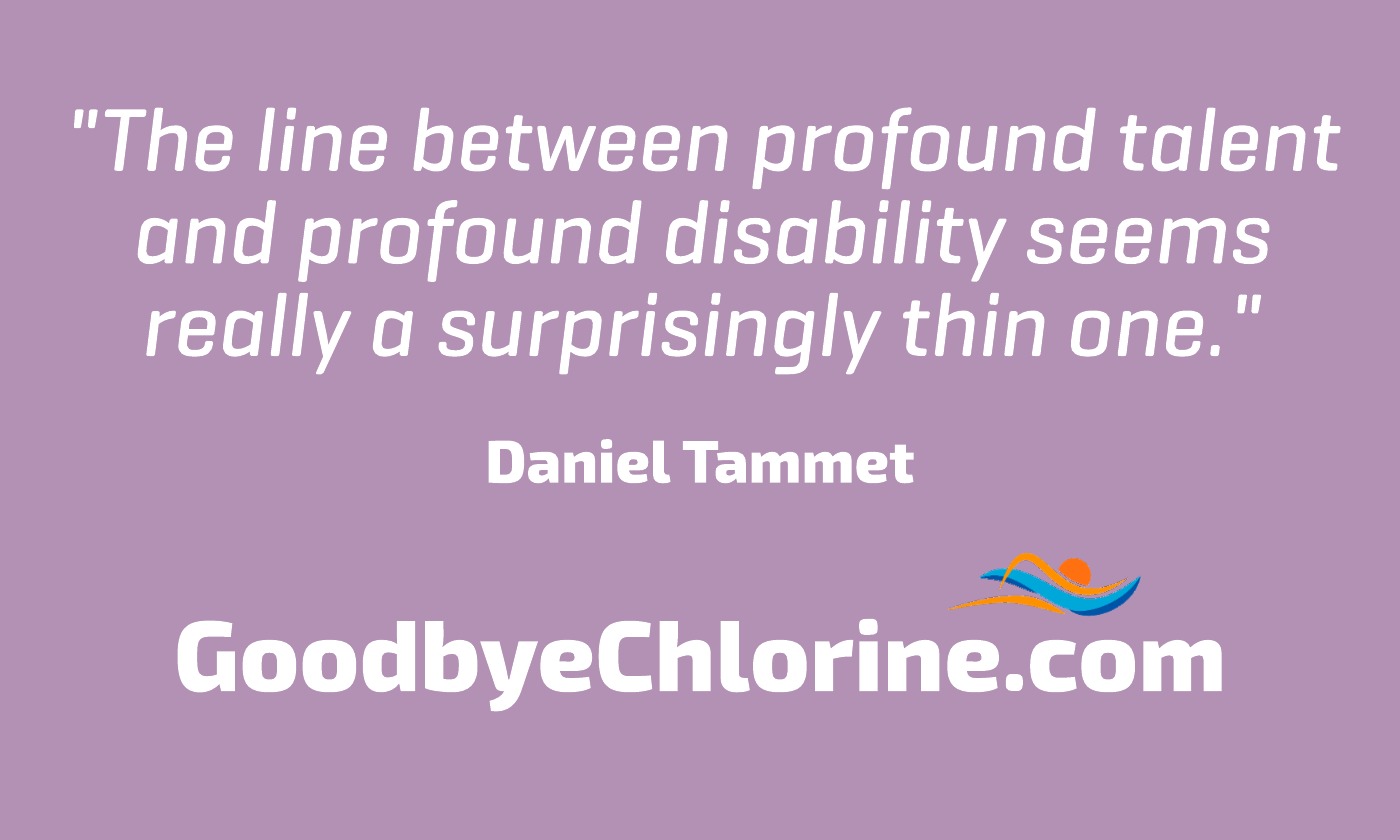 Savants are those types of people who have a particular talent. They are generally considered genius and are likely socially dysfunctional. Dustin Hoffman played a savant in the movie Rain Man, and his character inspired by Kim Peek the real life
Rain Man . Kim Peek is considered a mega-savant and had incredible memory retention and recall. Although he could, and did, memorize volumes of information, he lacked basic motor skills probably due to the way his brain was formed.
You may have seen stories about musicians or artists who are genius' or prodigies in one area or another. Often diagnosed as autistic, these people have accessed different parts of their brains and in some ways are brilliant–and in other ways severely disabled.
Daniel Tammet is a special kind of savant. He had seizures as a child and researchers think that these seizures re-wired his brain. But what's so incredible about Daniel is that he seems relatively "normal" for a genius. And because he can describe how he thinks and processes information, he has become incredibly valuable to scientists who study how the brain works.
Here is a mini-documentary about Daniel I found fascinating:
Here's Daniel's TED Talk from 2011 if you are interested.
I find it fascinating that the humans are capable of learning a language in a week, or memorizing vast volumes of information, or doing mental math computations, or drawing detailed landscapes from memory. Who doesn't find it fascinating?
I'm always taken by these stories and reminded that we are capable of so much more than we think we are. Our brains are vastly underutilized. These stories always inspire me to rethink what I'm doing and how I might do things differently.
Do these types of stories inspire you? What lessons can you learn from Daniel and will it inspire you to make some change in your life?