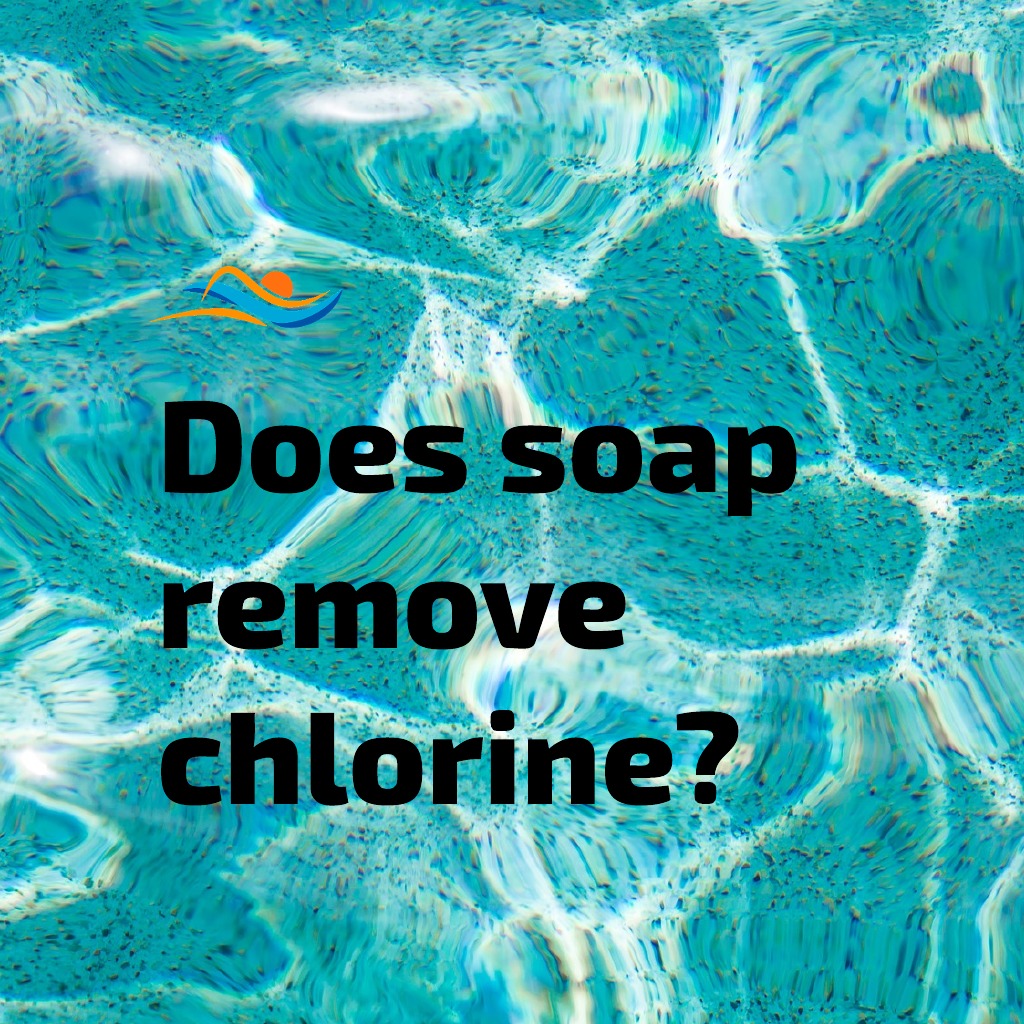 In this article we discuss:
What you should look for in a swimmer's soap.
What alternative products to soap should you consider.
What products work well in combination with chlorine removing soaps.
You may be asking if soap removes chlorine? The answer is: yes it does, and here are soaps made just for swimmers.
What makes a good swimmer's soap?
When looking for soap that removes chlorine, find those that are made for swimmers. Swimming-specific soaps have special ingredients that neutralize chlorine. Quality soaps are also gentle and moisturizing.
Soap for swimmers will:
Neutralize and gently wash away chlorine.
Moisturize your skin.
Chlorine is a tale of two stories. We are happy that it is sanitizing the swimming pool, but unhappy about wearing it around all day after swimming.
It's a fact of a swimmer's life, they have to deal with chlorine. Swimmers who want to look and smell like a normal person after swimming seek products that remove chlorine.
What alternatives are there to soap for swimmers?
When it comes to skin care for swimmers, there are a few alternatives to using soap.
Here are two products you should consider:
Shower Gel — Our anti-chlorine shower gel is highly effective at removing chlorine. It's a product you should at least consider. Our customers often will use the shower gel at the swimming pool and the soap at home between swims.
Anti-Chlorine Spray — If you just want the strongest product that removes chlorine, try our
Goodbye Chlorine manufactures a complete line of skin and hair care products. We make personal care products for swimmers that instantly removes chlorine: Shampoo, Conditioner, Shower Gel, Soap, Lotion, Styling Products and Anti-Chlorine Spray.
We make our products in different strengths:
Our soap is one of the most effective ways of removing chlorine after swimming. Use it in combination with our other products for maximum results.
What product do we recommend to use with soap?
Try our anti-chlorine lotion made for swimmers. It returns moisture to you skin that was lost to the chlorine in the swimming pool, and it also neutralizes chlorine just in case you missed any spots in the shower with the soap.
You might also be interested in these articles:
Does Anti-Chlorine Soap Work?
Anti-Chlorine Shampoo and Conditioner: Instantly removes chlorine.
This body wash gets the chlorine off after swimming.
Moisturizer for Swimmers: How avid swimmers keep their hair and skin moisturized.
Does your soap remove chlorine?
What's the best conditioner for swimmer's hair?
This hair conditioner is simply AMAZING.