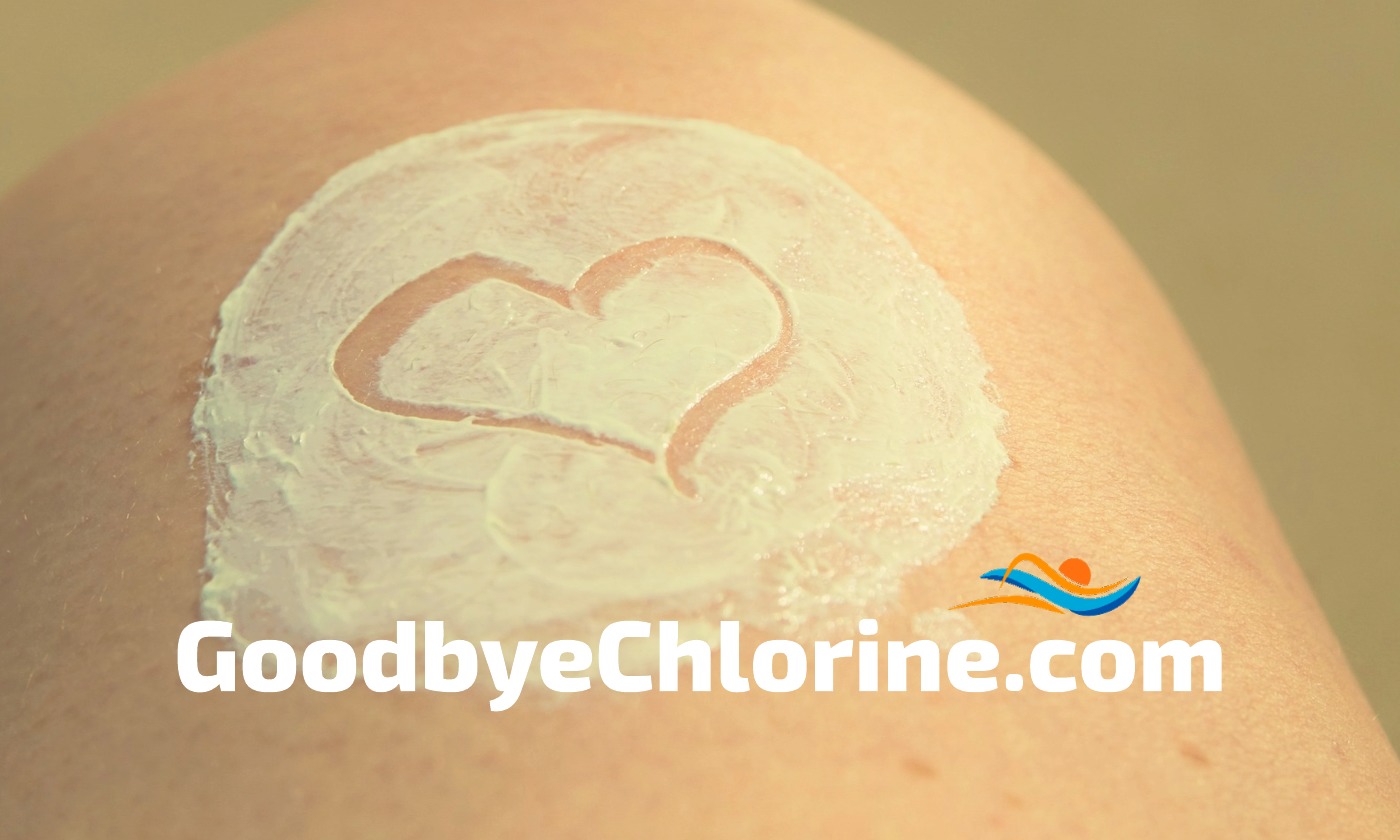 There is so much to love about swimming. Whether you're a competitive elite athlete, or a recreational swimmer the weightless feeling of gliding through the water may never grow old. Thankfully, you're gliding through sanitized water.
It's a love-hate relationship we have with chlorine. I think I'm speaking for swimmers throughout the world when I say we love it that chlorine keeps our swimming pool water clean, and we hate how chlorine makes us feel after swimming.
For most of us, we experience dry, itchy skin and can smell the chlorine on our skin long after getting out of the pool. It seems that no matter how many times we shower, the chlorine odor just has a way of hanging around.
This is the tenacious nature of chlorine. It bonds tightly to any organic matter, and you are one hunk of an organic matter, so chlorine has a serious attraction to you.
While most swimmers experience only dry, itchy skin, others have a much more severe reaction to chlorine. Chlorine irritates some swimmers so badly they develop a rash commonly known as "chlorine rash" or formally as "irritant contact dermatitis". These swimmers are so sensitive to chlorine that coming in contact with it causes them to develop a rash.
Medical News Today recommends prevention and treatment that includes "a body wash or lotion that has been designed to remove or protect against chlorine".
Whether or not you develop a chlorine rash after swimming, you probably do notice you have dry, itchy skin to some degree and you've certainly smelled the lingering chlorine odor. This is proof positive that the chlorine is still on you.
All of our products are designed to gently remove chlorine from your hair and skin. So no matter what you choose to use, our products will get the chlorine off. For your skin, we recommend using an anti-chlorine shower gel or soap after swimming. These products contain ingredients that neutralize chlorine and are formulated to gently wash it away. There's no need for harsh detergents after becoming super-clean in the swimming pool. The goal here is just to get the chlorine off, right?
After using either a soap or shower gel, we recommend using a swimming-specific lotion. Our lotion has some chlorine-neutralizing goodness in it, and as importantly, it is packed with moisturizers. Using our lotion after swimming is the next best thing to actually being in the swimming pool. It just feels so good to put it on knowing that the chlorine is simply evaporating and the moisture is being returned to your body.
ELITE anti-chlorine lotion for swimmers is the perfect moisturizer after swimming. It contains Shea Butter and Cocoa Butter and our expert blend of chlorine neutralizing ingredients.
How will you know that this lotion works? It's simple: The irritating symptoms of dry, itchy skin and the lingering chlorine odor will simply be gone. Swimming just became a little more enjoyable. Have fun out there!