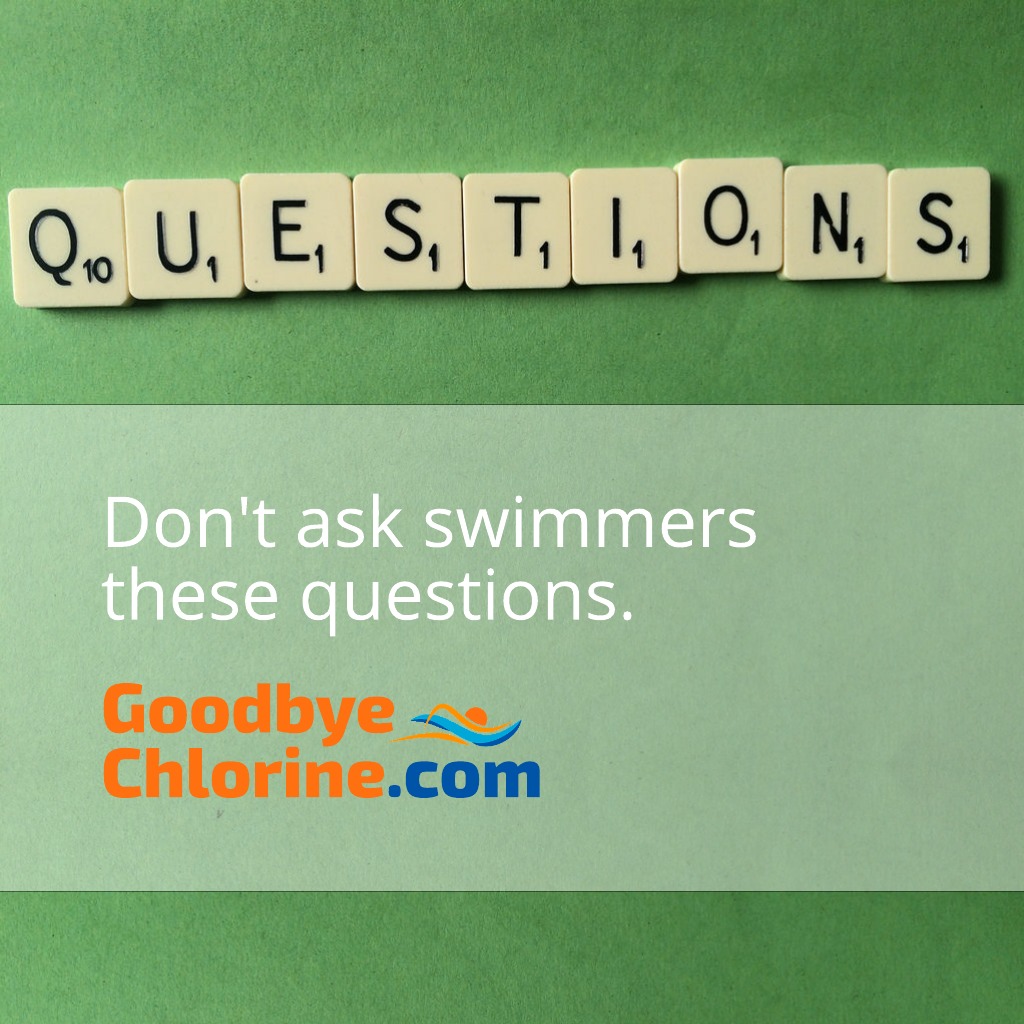 It's no secret that the top nags from swimmers are related to chlorine: chlorine damaged hair and dry skin. It's also not a surprise that when SwimSwam.com announced their snarky list titled, 11 Things You Shouldn't Say to a Competitive Swimmer that these two were on the top of the list:
1. "YOUR HAIR IS SO DEAD."
Thank you for pointing this out. Unfortunately, it seems like no amount of conditioner can fully restore my lovely locks after being in a highly chlorinated pool for 2+ hours a day (minimum). Don't forget that there's a latex/silicon bubble protecting my head and ripping out all fly-away hairs on the back of my neck with every movement. If the girls could shave their heads as an alternative, I'm sure most would to escape that latex/silicon deathtrap.
2. "YOU STILL SMELL LIKE CHLORINE!"
Really? I hadn't noticed. I just stood in the shower scrubbing myself with the latest Bath n' Body Works scent for 15 minutes, trying to mask the smell. Nothing works. We could use every perfume in a department store, and the hint of chlorine will still be noticeable. We've gotten used to it. You should, too.
Fortunately swimmers no longer have to put up with swimmer's hair or smelling like chlorine. We are dedicated to supplying high-quality hair and skin care products that makes swimming complaints–at least the top two–seem like distant memories.
Enjoy the SwimSwam.com post, and next time you go swimming remember to take Goodbye Chlorine's products with you and have less to complain about.