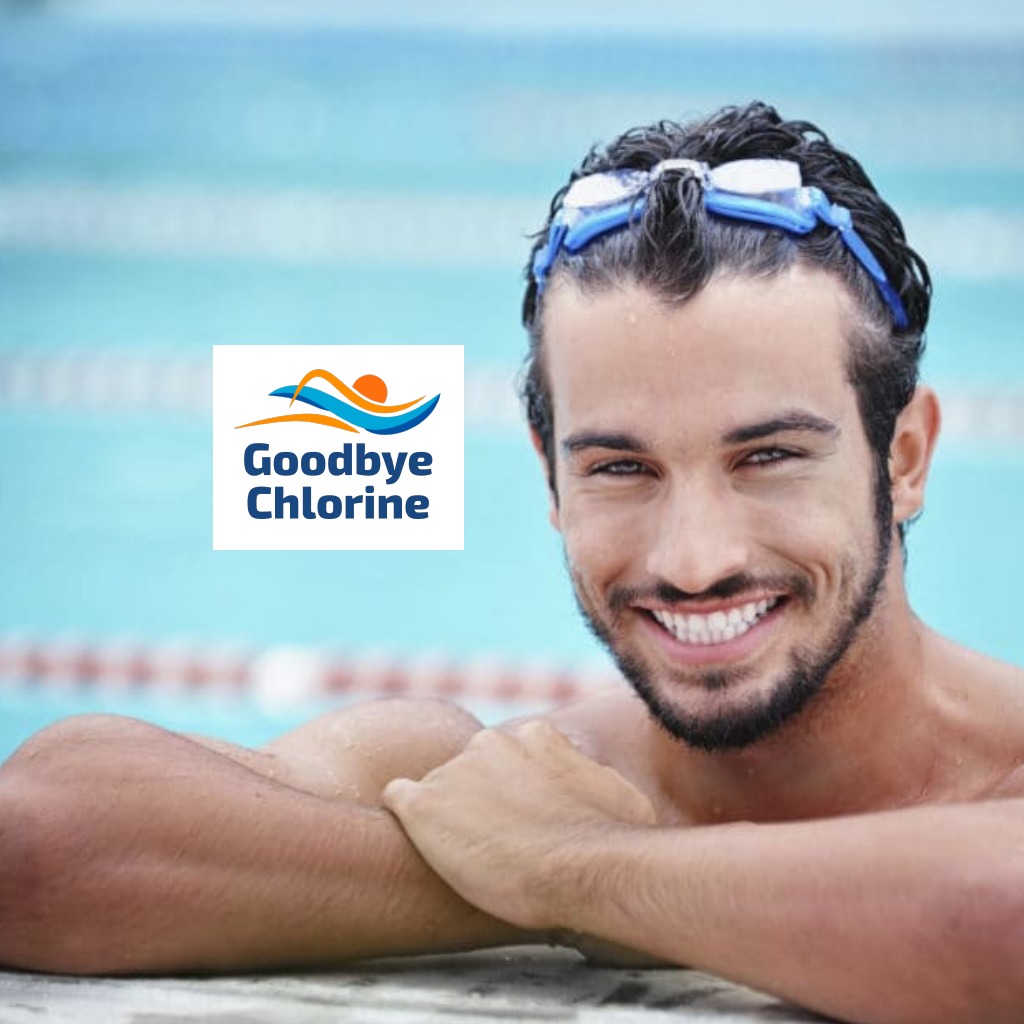 Men's Hair Expert David Alexander gives his advice and 5 tips on how swimmers protect their hair in his article: How to Avoid Swimmers Hair in the Pool: Say Goodbye to Swimmers Hair.
He's noticed, "I know several guys who spend their summers swimming and then buzz their heads to remove the damaged hair. That's fine, but unless you want to end up giving yourself a buzzcut, maintaining your hair while swimming is important."
Goodbye Chlorine manufactures anti-chlorine products for swimmers' hair and skin. Click here to see our entire product line, or our buyer's guide.
How Swimmers Protect Their Hair from Chlorine:
Saturate your hair with a mixture of water and conditioner before you swim.
Wear a swim cap to help protect your hair from the chlorine.
Swim in salt water rather than a chlorinated pool if possible.
Clean your hair after swimming. He recommends a conditioning shampoo. (Goodbye chlorine has shampoo and conditioner on sale.)
Keep your hair trimmed regularly to keep your hair looking healthy.
Looking for personal care products made for swimmers? Our products get the chlorine out.
Swimmers enjoy the benefits of our chlorine removal products:
Effectively neutralize chlorine.
Gently washes away chlorine.
Restores and hydrates returning moisture to the hair and skin.
You can find products like our Original Hair Conditioner for swimmers, the #1 hair product we recommend, and our handmade chlorine removal soaps. All of our products are handmade with pure ingredients, and as a result, they are very high quality. They are also gentle enough to use daily.
David gives some sage advice about how swimmers protect their hair from chlorine. We hope to make it a little easier.
Read the entire article here: How to Avoid Swimmers Hair in the Pool Say Goodbye to Swimmers Hair By David Alexander Men's Hair Expert
Related Articles
What causes swimmer's hair and how to care for it.
Three chlorine protection tips you need to know.
See our buyer's guide for swimmer's products.
Fix chlorine hair if you do this one thing.