---
Goodbye Chlorine products remove chlorine residue that causes dry, itchy skin, crunchy hair and eliminates embarrassing chlorine odor.
Chlorine buildup is irritating.
Swimmers know how chlorine bonds to their skin and hair and how damaging it can be over time. This residual chlorine is irritating to swimmers' skin and drys out their hair. Our products immediately remove this residual chlorine buildup.
Gentle enough to use every day.
Our chlorine removal products are highly effective and gentle enough to be used daily. They are formulated and manufactured by swimmers who know a thing or two about combating the damaging effects of chlorine.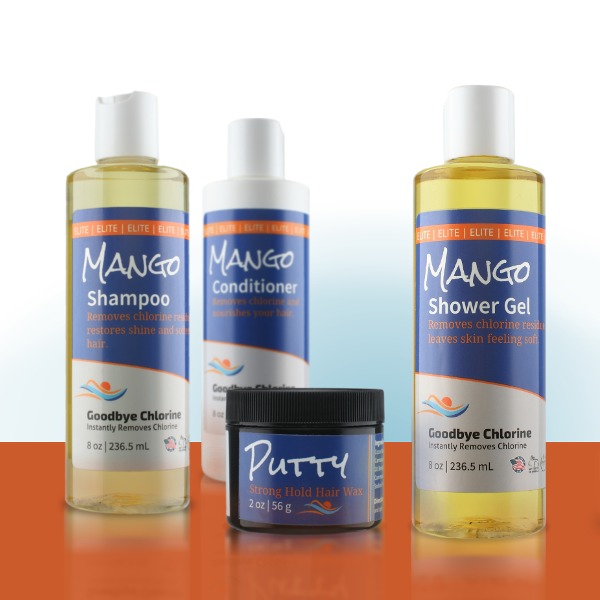 Thank you for your cooperation and courtesy.

This is actually the second time I have placed an order for my son who is very pleased with your product. He is in the water 6 days a week competing for his high school and club teams. We are now trying the other products. Thank you again.

Don / Swimmer Dad
Great product! My kids love the fragrance, and it eliminates the chlorine.

Tiff / Swimmer