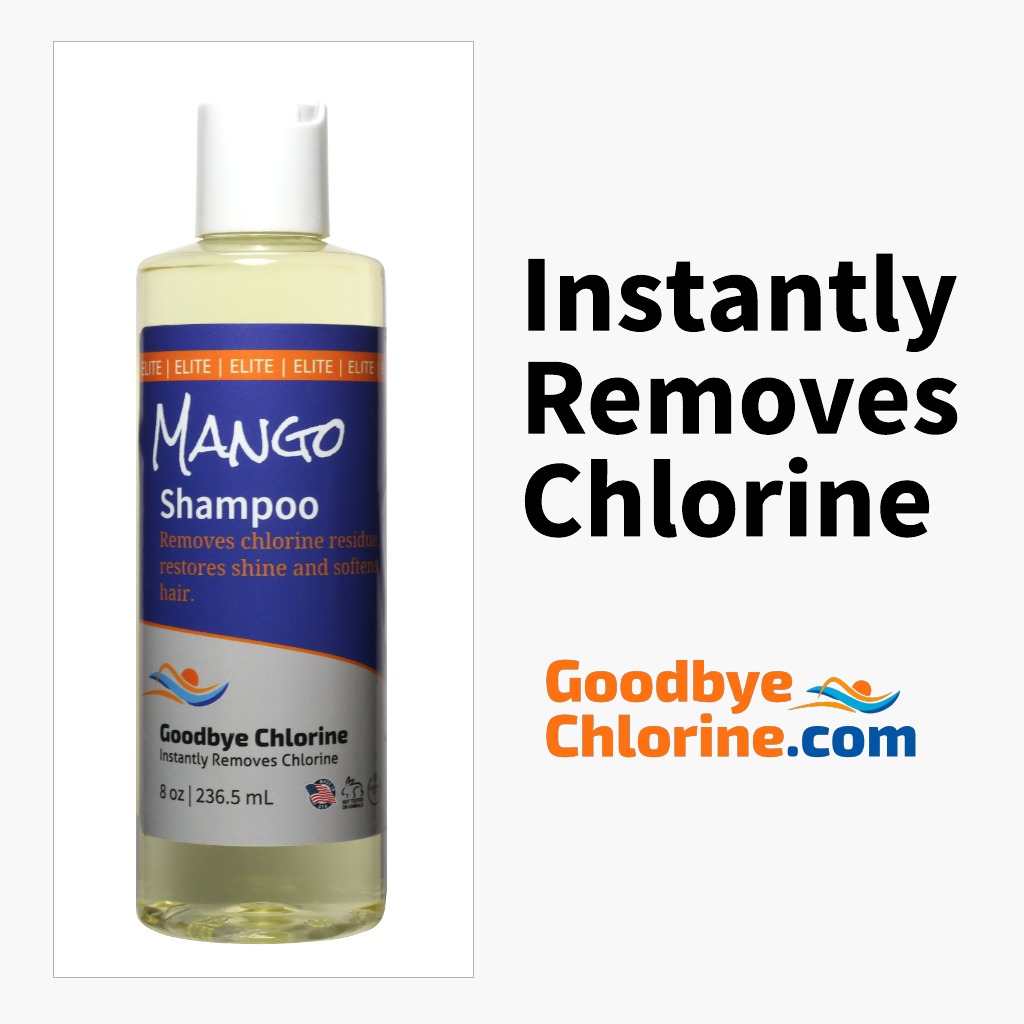 After beginning a regular swimming routine, you may notice great health benefits–and you may also notice that chlorine has begun to damage your hair. As your hair begins to turn dry, brittle, crunch and dull (a condition called "swimmer's hair") you may be looking for a shampoo that removes chlorine.
Goodbye Chlorine manufactures anti-chlorine products for swimmers' hair and skin. Click here to see our entire product line, or our buyer's guide.
Enjoy Swimming without the consequences of Swimmer's Hair
Since the invention of chlorinated swimming pools, swimmers have battled with the damaging effects of chlorine. It is so common, that ELITE swimmers have just found a way to deal with itchy, dry skin. Some wear the lingering chlorine odor as proof they have been in the swimming pool for 2-3 hours a day.
In the past, swimmers had to find ways to cope with these problems. Fortunately, damaged hair and the lingering chlorine odor can be eliminated with our shampoo product lines. Read this article if you would like to learn more about how anti-chlorine shampoo and conditioner work better together.
Goodbye Chlorine Anti-Chlorine Shampoo
---
ELITE Anti-Chlorine Shampoo
---
Swimmer Kids Anti-Chlorine Shampoo
---
Protect Anti-Chlorine Shampoo
---
Anti-Chlorine Shampoo and Conditioner
Our anti-chlorine shampoo and conditioner works better together. See our "better together" offers for our brands: Goodbye Chlorine, ELITE, Swimmer Kids and Protect.
Related Articles
Anti-Chlorine Shampoo, instantly removes chlorine.
Anti-Chlorine Soap, or Anti-Chlorine Spray?
What's the best conditioner for swimmer's hair?
Conditioner for chlorine hair.