Instantly removes chlorine and soothes dry, itchy skin.
---
ELITE Anti-Chlorine Lotion is the perfect moisturizer after swimming, especially if you have sensitive skin that reacts to chlorine. Our special blend of oils are hydrating and our formulation neutralizes residual chlorine. This combination battles the damaging effects of chlorine that makes skin dry and itchy. Contains Shea Butter and Cocoa Butter and our expert blend of chlorine neutralizing ingredients.
This product is for swimmers who suffer from the damaging effects of chlorine such as: chlorine rash, pool rash, dry or itchy skin.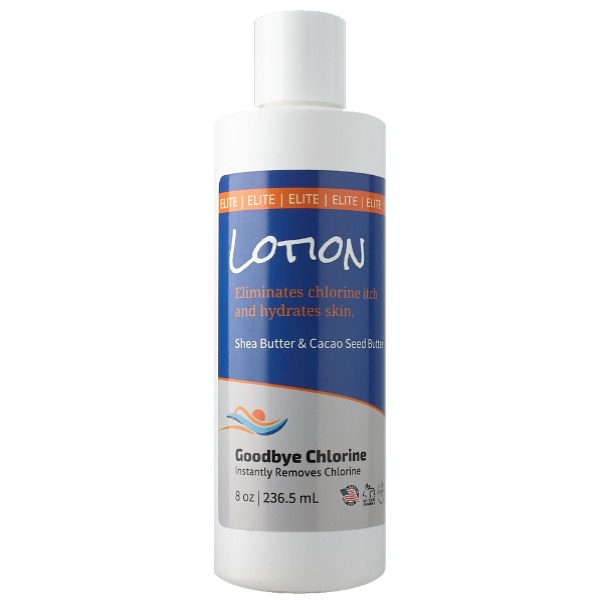 Thank you for your cooperation and courtesy.

This is actually the second time I have placed an order for my son who is very pleased with your product. He is in the water 6 days a week competing for his high school and club teams. We are now trying the other products.

Thank you again.

Don / Swimmer Dad
Glad I found your Lotion!

I have sensitive skin and (before finding your lotion) used to itch after swimming. Your lotion has some magic soothing quality to it, and I don't itch after using it.

Using your lotion is one of the things I now look forward to. It's a great way to finish my workout. Thank you.

Zuzana / Fitness Swimmer
Love the lotion!

Chlorine tends to leave my skin feeling dry but after using this lotion my skin felt very moisturized. I feel "normal" after using it rather than dry and itchy like I did before.

It has a mild, but nice fragrance as well.

Ally / Swimmer