---
Goodbye Green anti-chlorine spray is the perfect product to use after swimming, especially if you have sensitive hair or skin that reacts to chlorine. Our special formula instantly neutralizes residual chlorine.
Apply before you take a shower and then use Goodbye Chlorine's personal care products.If you have severely damaged hair (otherwise known as "swimmer's hair") then follow our instructions here.
This product is for swimmers who suffer from the damaging effects of chlorine such as: chlorine itch, pool rash, dry or itchy skin, or green hair.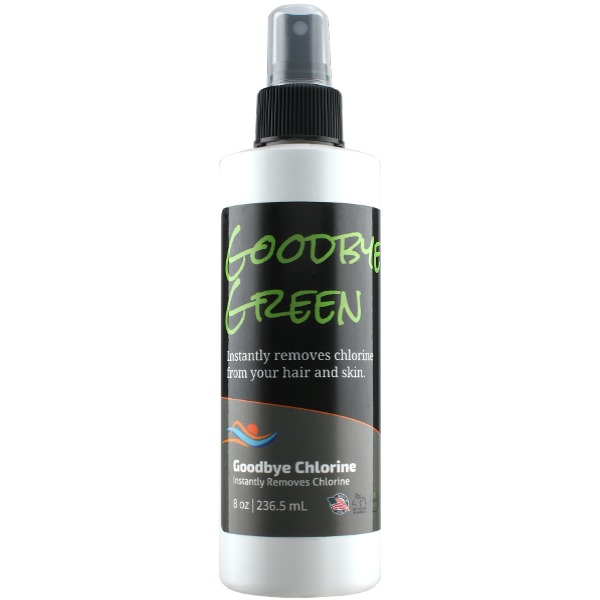 Thank you for your cooperation and courtesy.

This is actually the second time I have placed an order for my son who is very pleased with your product. He is in the water 6 days a week competing for his high school and club teams. We are now trying the other products.

Thank you again.

Don / Swimmer Dad
Great product! My kids love the fragrance, and it eliminates the chlorine.

Tiff / Swimmer