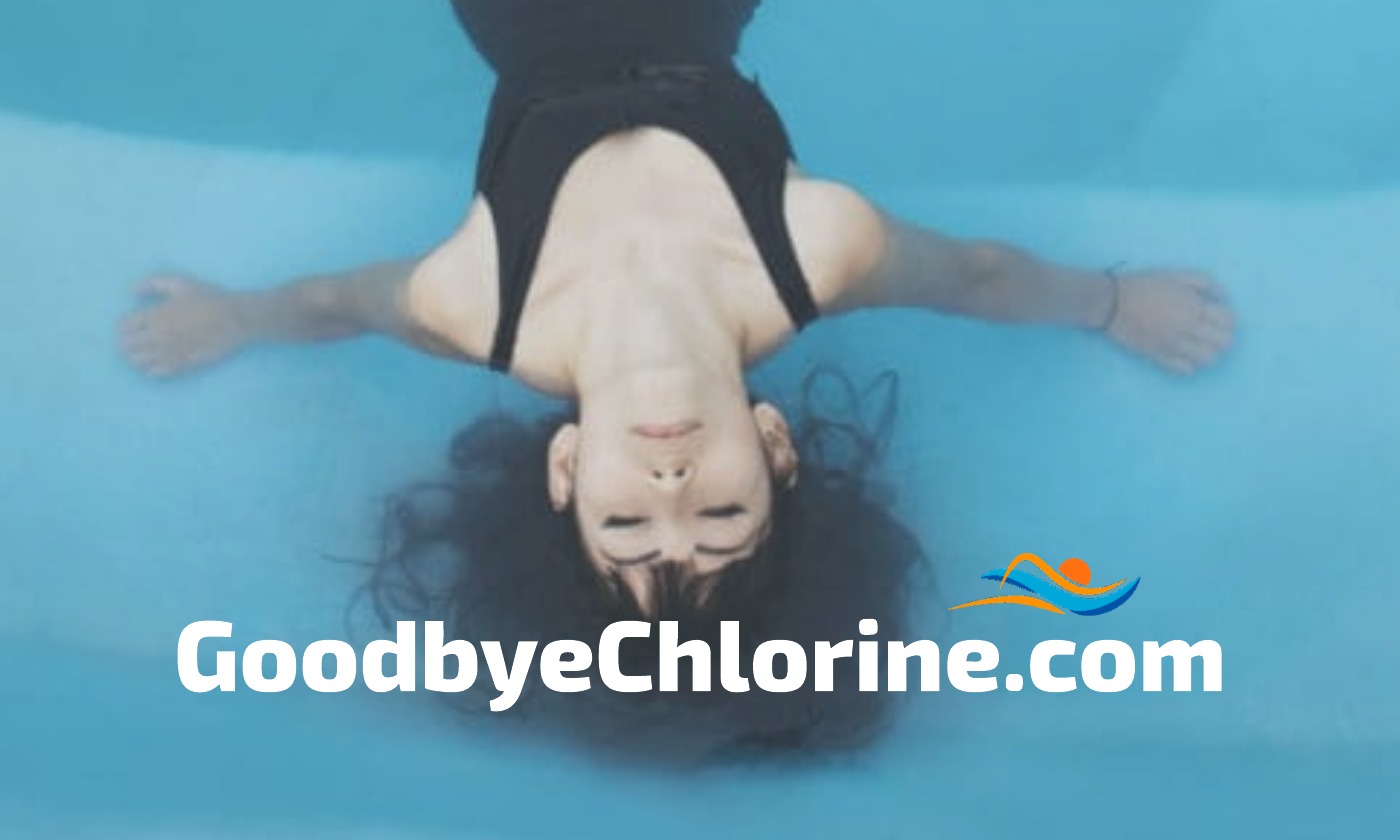 Listen to the audio version of this article.
This post may seem a little like splitting hairs (pun intended), but whether or not swimmers' shampoo will fix swimmer's hair will take a little explaining.
Swimmers' shampoos are designed to maintain healthy hair.
Swimming-specific shampoos are designed to remove chlorine from swimmer's hair and to help maintain healthy hair in spite of continual damage caused by chlorine. But if you are talking about "swimmer's hair" as a condition of damaged hair rather than the hair of a swimmer, then it takes a little more to fix it than just removing chlorine.
While swimmer's shampoo will effectively remove chlorine, hair that has been severely damaged by chlorine needs a lot more TLC.
What is swimmer's hair?
Swimmer's hair is hair that hasn't been cared for properly and has had long-term exposure to chlorinated water. This results is swimmer's hair, which in essence is badly damaged hair.
Chlorine is alkaline. Alkaline substances have a number higher than 7 on the pH scale–if you remember your high school chemistry. However, the pH of healthy hair is slightly acidic–a number lower than 7 on the same pH scale.
Under normal conditions, the cuticle lies flat. The cuticle is the outer layer of the hair shaft and is a scale-like structure. When the cuticle lies flat and the scales interlace, it locks in the moisture of the hair shaft. But when the cuticle is exposed to alkaline water, like chlorinated pool water, the sales of the cuticle lift up.
When the cuticle lifts up your hair becomes dry and brittle and has a flat appearance as opposed to shiny, healthy hair. Your hair will also feel rough rather than feeling smooth.
As you can see, getting rid of chlorine is only part of the problem, and shampoo is the wrong tool for the job.
What are the limitations of swimmer's shampoo?
Shampoo is a special surfactant (surface acting agent). In layman's terms, it is a soap. It is very difficult–if not impossible–to make a shampoo that adds oils back into the hair shaft. By definition, a surfactant is designed to remove grease and oil. Shampoos have degrees of aggressiveness, and swimming-specific shampoos are designed to be mild, but they don't put moisture back into the hair shaft.
The biggest limiting factor of swimmer's shampoos, in fixing badly damaged hair, is they don't add moisture back into the hair shaft.
What is the best product to use to fix swimmer's hair?
The best product to fix swimmer's hair is a swimming-specific hair conditioner. Goodbye Chlorine's hair conditioner for swimmers is uniquely designed to fix swimmer's hair. Here's why:
Releases chlorine – Goodbye Chorine's hair conditioner effectively neutralizes chlorine which is the first step towards fixing swimmer's hair.
Adds moisture – The hair conditioner is formulated with coconut oil and olive oil. It will replace the moisture in the hair shaft in a snap.
pH balanced – It is pH balanced so the cuticle will lie flat and hold in the moisture of the hair shaft.
Removes impurities – The conditioner will bind to and remove impurities on rinse out. This is a much better way to fix damaged hair than by using a surfactant like shampoo.
If you have badly damaged hair and need to fix swimmer's hair, buy a product like Goodbye Chlorine's hair conditioner. It's a good product to use daily after swimming as well. Swimming-specific shampoos are great to use in combination but don't count on them for fixing severely damaged hair.