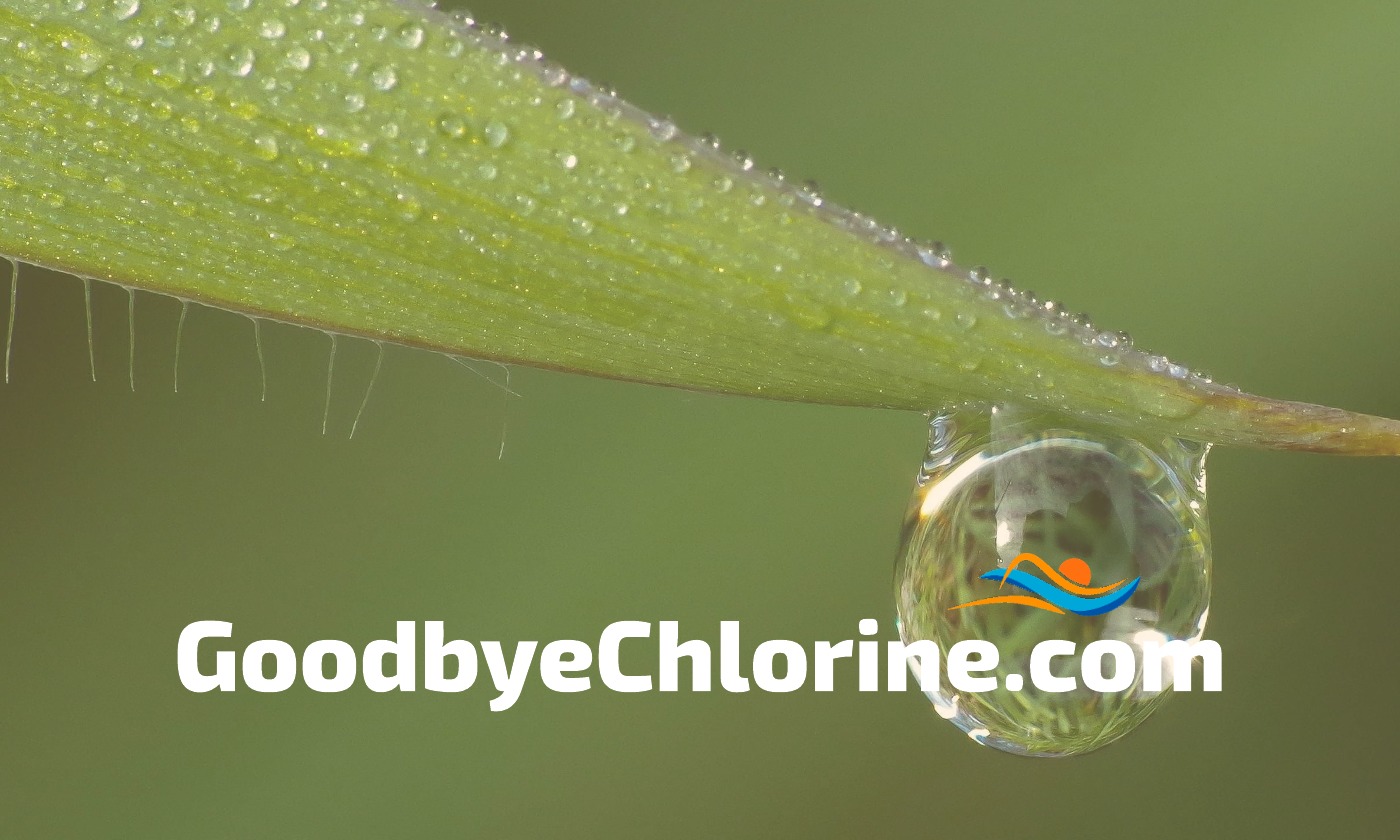 We make moisturizing skin lotion and hair conditioners for swimmers. If you would like to see these moisturizers for swimmers then follow these links: lotion and conditioner. See our buyer's guide to find out which product line is best for you. Otherwise, keep reading.
Chlorine makes your hair and skin dry
If you're swimming, you're most likely swimming in a chlorinated swimming pool. It's by far the most used method of sanitizing swimming pool and is very effective. That sanitizing effect, however, has it's side effects. The most common complaint of avid swimmers is they have dry hair and skin (and smell like chlorine).
You're not alone if you've been a frequent swimmer and have noticed your hair and skin becoming dry. "Swimmer's hair" or dry, brittle and crunchy hair is a common swimmer stereotype not to mention that swimmers often smell like the same chlorinated swimming pool they use. What's also common but not talked about as much is dry skin.
Chlorine irritates the skin of many swimmers. Some people call this "chlorine rash". Whatever you call it: a rash, eczema, or dry skin, it's terribly uncomfortable. Dry, itchy skin caused by chlorine can drive you crazy.
So here is what happens. Chlorine bonds to organic matter. This is how it sanitizes the water. And guess what? You are large organic matter. It follows then, that when you jump into the pool, chlorine bonds to you.
This chlorine bond s not easy to break. Have you ever thought that to get the chlorine off you will just take a longer, more thorough shower? And were you disappointed by the results? Of course, because chlorine forms a strong bond with your hair and skin. It has a way of just hanging around. The proof that chlorine is still on you is that you smell like the swimming pool long after getting out of it.
Frustrating indeed. Instead of taking super long showers, what you need are products designed to release the chlorine bond and gently wash away the left over chemicals.
Moisturizer for Swimmers, lotion and conditioner
These are great moisturizers for swimmers: Our lotion and hair conditioners are designed to neutralize chlorine (and bromine), balance pH, and return moisture to your hair and skin.
These products contain moisturizers including Olive Oil, Rice Bran Oil, Cacao Seed Butter and She Butter as well as conditioners that quickly return moisture to your hair and skin.
The combination of: neutralizing chlorine, balancing pH and returning moisture makes these products ideal for avid swimmers.