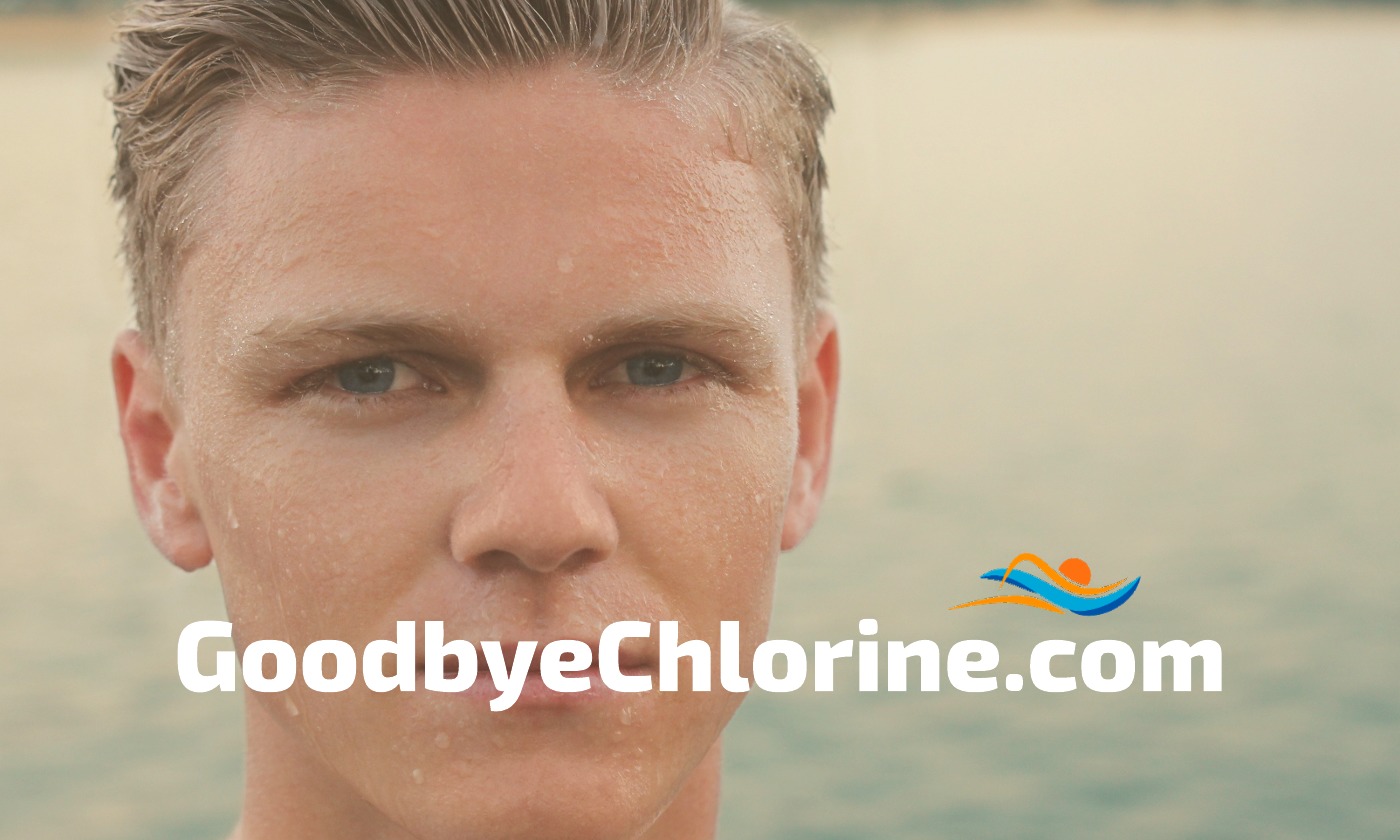 Anti-chlorine shampoo and conditioner that instantly removes chlorine is sought by swimmers everywhere. Have you been looking for it?
Well then, you've come to the right place.
We manufacture personal care products that instantly remove chlorine.
There is a little more satisfying than getting out of the pool after a hard workout. And there is nothing more annoying than smelling like the pool once you get back home–or worse yet–to the office.
Maybe you've put up with chlorine damaged hair (commonly called "swimmer's hair") and are looking for a solution to fix it? Swimmer's hair is caused by the accumulation of chlorine in your hair. You can read our post here about how to restore your hair after it's been severely damaged by chlorine.
Chlorine Damages Your Hair
In a weak dilution, chlorine is a great pool sanitizer. It sanitizes everything in the pool–including you. Your hair is particularly vulnerable to damage from chlorine. After swimming repetitively, and without removing the chlorine, your hair will turn dry and brittle.
While swimming, chlorine forms a strong bond to your hair. It's an alkaline solution and as it forms this strong bond, it turns your hair alkaline. And you guessed it, the natural state of your hair is acidic.
When healthy, your hair cuticle lie flat and interlock like scales holding the moisture in your hair shaft. Chlorine exposure causes your hair cuticle to rise up. Then the chlorine can reach further into your hair shaft and strips the natural oils. This is why after swimming your hair feels rough, dry, and crunchy.
You can certainly take preventative steps to reducing the impact of chlorine on your hair. We've written a post about it here.
But no matter how hard you try, chlorine is going to get to your hair while swimming and you need a special anti-chlorine product to get it off.
…
chlorine is going to get to your hair while swimming and you need a special anti-chlorine product to get it off.
Anti-Chlorine Spray
Elite Shampoo and Conditioner
Our ELITE product line has the most chlorine neutralizing power. Elite swimmers who are in the swimming pool more than 5 times per week will benefit most from the ELITE product line. This level of chlorine exposure demands the best products and we have responded. Check out our elite shampoo and elite conditioner.
Anti-Chlorine Shampoo and Conditioner
All of our products remove chlorine instantly. If you are a recreational swimmer in a pool or hot tub less than 5 time per week check out our standard anti-chlorine shampoo and conditioners.
Protect Your Hair Color from Chlorine Bleach Out
We've used our knowledge of formulating anti-chlorine products for the most demanding athletes and brought them home to you. If you color your hair and would like to protect your hair color from chlorine bleach-out (either from the shower or pool) then take a look at our Protect line of products.
Whatever your level of chlorine exposure, we have a product that's right for you. Our product lines are made with different strengths.