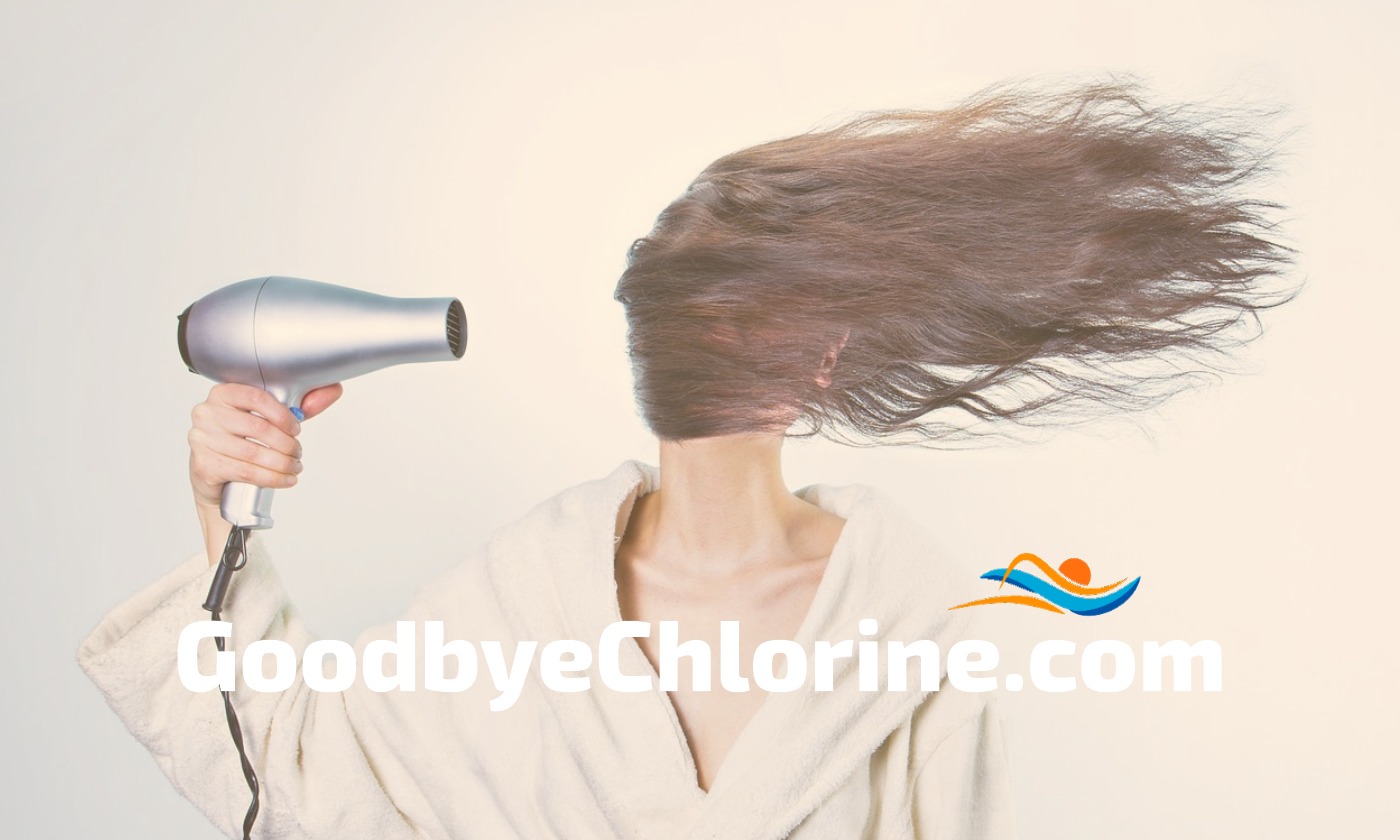 If you are an avid swimmer, undoubtedly you have felt the damaging effects of chlorine. You're not alone. Chlorine seems to have a way of just hanging around when you don't want it to, and the accumulation of chlorine is incredibly drying to your hair and skin.
This accumulation of chlorine makes your hair feel rough. The science behind this is that the chlorine is alkaline and causes your hair cuticle to lift exposing the hair shaft. Then your hair shaft is exposed to chlorine and more chlorine attaches (and removes the oil from your hair). The combination of the hair cuticle lifting and the chlorine drying your hair is what makes your hair brittle and feel rough.
Using strong chemicals like cheating shampoos only make your hair feel worse. The reason is, these types of shampoos attempt to strip the chlorine from your hair. When you hair is in this fragile state, using these types of strong chemicals is a mistake if you wish to fix your hair.
Special products that keep swimmers's hair looking good.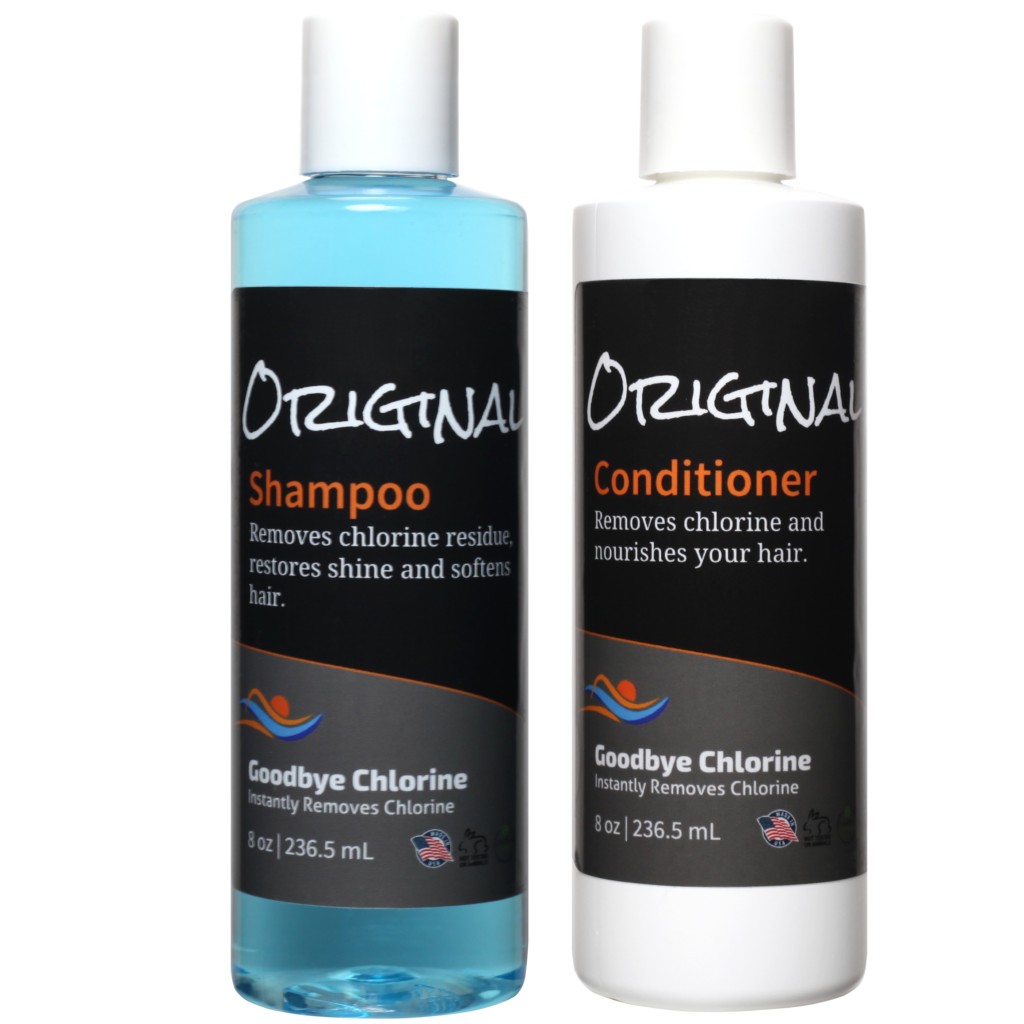 Instead, using a mild shampoo and conditioner combination like our Goodbye Chlorine products that neutralize and gently wash away chlorine work far better.
If you think critically about swimming in a chlorinated pool, you will realize that you become very clean when swimming. Chlorine is a terrific cleaner, so after swimming you are incredibly sanitized. In fact, you are probably the most clean you will be ever. So it makes sense that after swimming you don't need strong soap. What you need is simply to get the chlorine off.
Our products are balanced. They are mild, designed to neutralize chlorine and very gently wash away the chlorine. Our moisturizers are made to hydrate your skin. We use pure ingredients like shea butter, coconut and rice bran oil to make sure moisture is returned to your body.
Our products make it easy to manage these damaging effects of chlorine. Check out our shampoos and conditioners. If you would like to know which products are best for you, check out our buyer's guide.